"If we are ever going to see a paradigm shift, we have to be clear about how we want the present paradigm to shift."

— Gary Francione
Dear Reader,
This week, we've introduced you to Mark Moss. He's an entrepreneur and a big thinker.
Today is the first wide-broadcast episode of The Wiggin Sessions. If you're reading this email, you are prepped and ready to jam.
Mark, as I've explained, thinks what he calls "peak centralization" is already underway. "Everyone can see," Mark explains, "that we're at peak centralization and we're pushing back."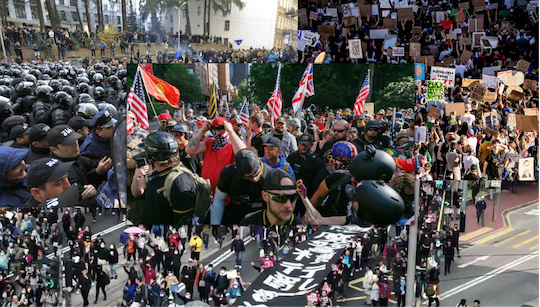 "When money and society go bad, the center can't hold" – Bill Bonner
The themes we've been writing about — the so-called "Great Reset," mass inflation, social discord, the new great depression — are all facets of a global movement you'll do well to take into consideration when managing your own money.
To make Mark's position simple: there are periods in history when everyone thinks they're independent. There are also periods in history when governments grow beyond their means. We're in the latter period.
History has a habit of shaking everything out.
As we said yesterday, "the historical cycles matter because fortunes are made and lost during these paradigm shifts."
Mark does a great job of making these complex ideas simple. And he's fairly deft at using the Smart board behind him. Check it out by clicking on the photo below.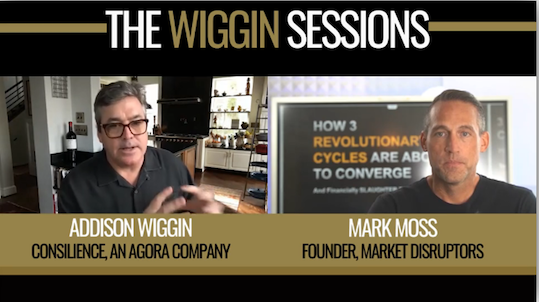 You can catch our full interview with Mark Moss, right here.
Protect your wealth.
Follow your bliss,
Addison Wiggin
Founder, The Financial Reserve